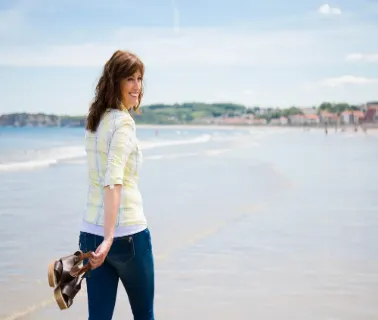 Start Feeling Better!
Visit Us Today.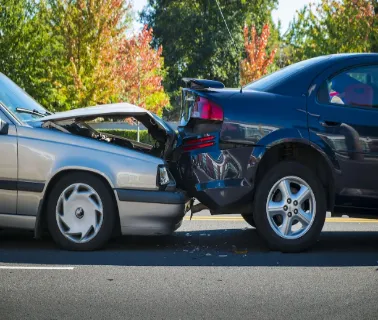 We Specialize in Treating Car Accidents!
Experience to properly document and treat your injuries.
Contact Us Today!
Take the first step to a healthier you and contact us today.
1 Affordable Chiropractic
We accept most insurance, and have affordable self pay plans. While some Pooler Chiropractors force long term treatment plans for everyone, we tailor plans to each person or treat on an as needed basis.
2 Comfortable Treatment
We offer manual adjustments, of course. But for those who prefer a lighter touch, we are trained in several low force, comfortable adjustment techniques.
3 Convenient
Easy online scheduling available on our website. We run our office efficiently to minimize wait times, usually less than 10 minutes.
---
Serving the community since 2005
Dynamic Spine & Rehab has been serving the Pooler and surrounding areas, since 2005. We are focused on combining the best of chiropractic, exercise therapy and therapeutic modalities, to get our patients better as fast as possible. Our office atmosphere is friendly, fun and professional, and we know you'll love it. Your health is our greatest concern, and our Pooler GA chiropractors are here to help you.
Fix the problem, instead of covering it up

If you've ever been hurt and have been to the hospital or medical doctor, you know that they usually will just prescribe medication to cover up the pain. Well, that's nice to not be in pain, but what about the problem that caused the neck or back pain in the first place? We look at the underlying cause of the pain, rather than just treating the pain itself. By correcting problems with your spine, shoulders or hips; we can not only get you out of pain, but KEEP you pain free, usually without the need for drugs or surgery. We have actually had many people told that they need surgery, and were able to avoid it by coming to us!
Get an Honest opinion
Other chiropractors in Pooler might hard sell you into a very long term and/or expensive treatment plan for minor issues, but not us. We will evaluate your condition honestly. It is far more important to us that you get better as quickly as possible and are happy enough with us that you would gladly refer in your friends or family members, for any issues that they may have. Our office is built on referrals from happy patients. Read our reviews on our website, facebook and google. The reviews speak for themselves!
Get the treatment you need
Our Pooler chiropractor will discuss with you any x-rays or MRI findings, as well as examination findings, and will develop a treatment plan to get you better as fast as possible. Because of our combination of chiropractic, exercises and therapeutic modalities, we are able to help many people that were unable to find relieve elsewhere.
Why chiropractic?
Surgery and Allopathic medicine in general has a very poor track record of treating lower back pain. Chiropractic, on the other hand, has a very strong track record in treating lower back pain. In fact, study after study shows that those who treat by a chiropractor for lower back pain get better quicker and miss less work than those treated by a medical doctor.
What is chiropractic?
Chiropractic is a health-care profession that focuses on the spine and other joints of the body, and their connection to the nervous system. The word "chiropractic" means "to be done by hand." Chiropractors use adjustments to restore joint function and support the nervous system. They help patients maintain optimal health while avoiding unnecessary drugs or surgery. An estimated 50 million Americans see a chiropractor each year. Check out our services page about chiropractic adjustments.
Choose the Best Chiropractor
If you are looking for a great Pooler chiropractor, look no further. Dr Brandon Linker, D.C. graduated from the prestigious Palmer College of Chiropractic, which is the founding college of chiropractic. It was established in 1897 by Daniel David Palmer and is considered "The Fountainhead," as it was the first school of chiropractic in the world.
Our Savannah Chiropractors provide treatment for:
• Neck Pain • Back Pain • Headaches/Migraines • Sciatica/Sciatic Pain • Pinched Nerve • Shoulder Pain • Arm/Leg Numbness • Fibromyalgia • Whiplash • Overall Wellness • Colic • Arthritis • And More
Frequently Asked Questions:
Are Chiropractors Real Doctors?/What Education do Chiropractors Have?
Chiropractors have a doctorate degree in chiropractic (Doctor of Chiropractic). We specialize in treating spinal conditions without the use of drugs or surgery. Our education is on par with medical doctors.
See more about Chiropractic Education
Is Treatment Ongoing?/Do you need to keep getting adjusted once you start?
There is no easy answer to this question. Yes and No. If you are being treated for an acute injury, then typically the goal is to return to pre-injury status and ongoing treatment to maintain pre-injury status is usually not required. On the other hand, chronic issues may require ongoing care as long as you want to reap the benefits of the care. Let compare this to other healthy activities, such as exercising, eating right or brushing your teeth. You need to continue those healthy activities for as long as you want to see the health benefits from them.
Is a Referral Required?
A referral is rarely ever required by insurance, though more often a pre-certification is. If a pre-certification is required, we can handle that in our office. It is best to check with your insurance to see if a referral is required.
Is Chiropractic Safe?
Chiropractic is one of the safest forms of medical care existed to mankind. Statistically, it is far safer than taking aspirin or Ibuprofen. Please read more on our blog about chiropractic safety.
Read our blog on the safety of Chiropractic
We also have many more interesting articles about chiropractors Pooler GA treatments and conditions in our Blogs section.
Our Pooler chiropractors serve the following areas: Pooler GA, Bloomingdale GA, Port Wentworth GA
We want to help you! If you are unsure if our facility is the right fit for you, give us a call to schedule for a free consultation, to discuss your health issues and how we may be able to help you. See for yourself why we are one of the best chiropractors in Pooler and have one of the best rated chiropractic clinics in Pooler.