Chiropractic Education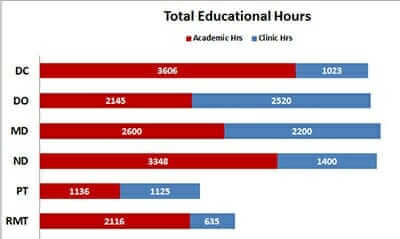 Are chiropractors real doctors?
Chiropractors go through a very rigorous and thorough educational program that varies by State. A minimum of 6 years is required, though many states require 8 years. At least 4 years are on the graduate level, attaining a doctorate degree in Chiropractic. Chiropractors are real doctors in the sense that they have a doctorate, are a license health care professional, and are highly trained in their specialty; but they are not medical doctors, or MD's. Chiropractors are trained to treat the body naturally, without the use of drugs or medicine.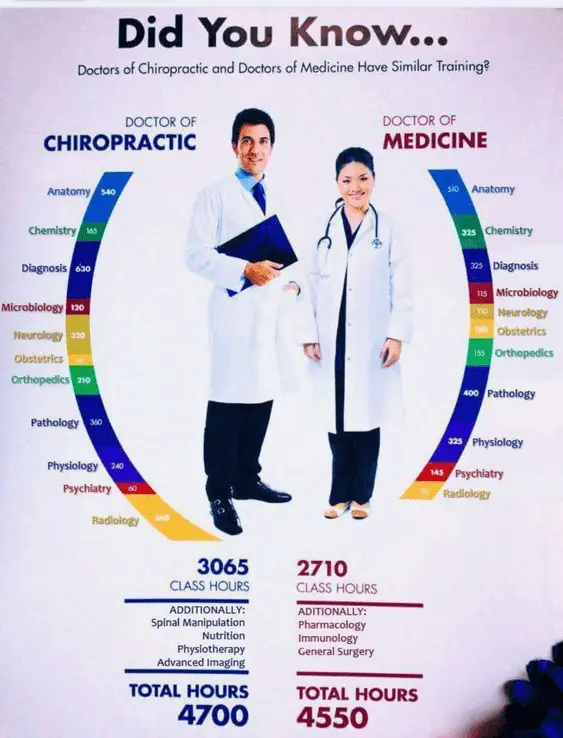 Orthopedics
Neurology
Radiology
Sports medicine
Rehabilitation
Nutrition
Spinal and Extremity Manipulation
Pathology and Diagnostics
Public Health
This is a partial list.
In addition to general education requirements, a year of interning at a chiropractic clinic is also required to attain a license in chiropractic.
DCs are educated in nationally accredited, four-year doctoral graduate school programs through a curriculum that includes a minimum of 4,200 hours of classroom, laboratory and clinical internship, with the average DC program equivalent in classroom hours to allopathic (MD) and osteopathic (DO) medical schools.