Car Accident Treatment
by Jonathan Jewett | Mar 11, 2016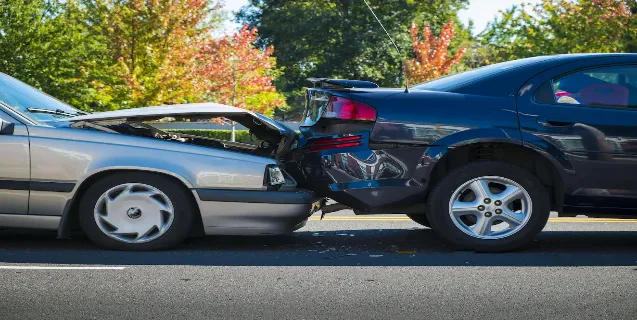 Car Accident Chiropractic Care
If you are in a car accident, you should always be checked for injuries right away. Injuries don't always cause pain right away. In fact, sometimes it can be days, weeks, months, or even years before pain shows up from an injury. This is why insurance companies want to settle quickly after an accident, before you realize the full extent of your symptoms and injuries. These injuries may not even show up on x-ray. X-rays do not show soft tissue damage. So, just because a hospital took x-rays and told you they didn't see any injuries, that does not mean the injuries are not there.
At Dynamic Spine & Rehab, we have extensive experience in treating and documenting injuries as a result of a car accident. We are trained to find injuries that may not show up on x-ray, through chiropractic techniques and orthopedic testing.
When you are in an auto accident, it is important to start treatment for your injuries as soon as possible. In most cases, your visits will be covered by the insurance of the at fault party or by your insurance. This means that you can usually get the treatment you need with no out of pocket cost to you or having to wait for your settlement. We work with several attorneys that will help you recover the most possible for your injuries and pain and suffering.
Make an appointment immediately.
Dynamic Spine & Rehab – Savannah's Premier Car Accident Clinic
If you are in a car accident, no matter how serious , contact us immediately. We can do a complete assessment of your condition and determine a course of treatment for you. While pain pills and muscle relaxers may offer temporary, short-term relief, the only true fix is to have the source of pain addressed. We provide chiropractic treatments, exercise therapy and other therapeutic modalities to do just that.
Dynamic Spine & Rehab is well respected in the Savannah community as a leader in providing relief from car accident injuries. Dr. Jewett is an expert in treating patients who have been injured in car accidents.
If you are considering hiring an attorney, make sure to read our blog on choosing a good personal injury attorney.
If you live in or near Savannah, Ga or Pooler, GA and have been in a car accident, don't take chances with your health. Contact us and schedule an appointment with our chiropractor at (912) 600-2866 and get on the road to recovery.
READ MORE car accident treatment with us.
We provide car accident chiropractic treatment for the following areas: